The Gomel Group
Geography covered: USA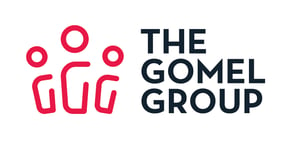 The Gomel Group LLC is a Veteran Owned Small Business (VOSB) consulting company focused on advising C-Level executives with tying strategic objectives to project execution. Focus areas are Agile and Digital Transformation, Program Management, Organizational Change and Security.
We Help:
Project Management - The Gomel Group provides expertise in the areas of portfolio, program and project management. We will assist you in the process of prioritizing the projects within your portfolio in order to align them to your strategic initiatives. Assessment services are available to determine your level of maturity using the OPM3 framework.
Agile Transformation - Whether you're moving from Waterfall development to Agile or looking to enhance your capabilities, The Gomel Group is ready to assist you with Agile coaching, training or team augmentation abilities.
Digital Transformation - We assist you in transitioning to automation in your workflow; allowing you to reallocate your staff as appropriate.
Organizational Change Management - We will assist your company with preparing your teams to handle large scale implementations.
Security - As one of, if not the most, critical concerns of organizations today, The Gomel Group stands ready to assist you with enhancing your ability to defend, detect and respond to the threats seeking to harm you.
Areas of Expertise:
Strategy deployment
Requirements prioritization
Project Portfolio Management (PPM) maturity assessments
Vendor selection