Upcoming & Recorded Webinars
🎦
Be a part of our awesome PMO effectiveness community!
Register for upcoming live sessions where industry leaders share best practices & interact with the community,
or watch our recorded webinars to catch up with all the action
Upcoming Webinars
Sign up to join these live sessions ...
Recorded Webinars
Ready to watch now!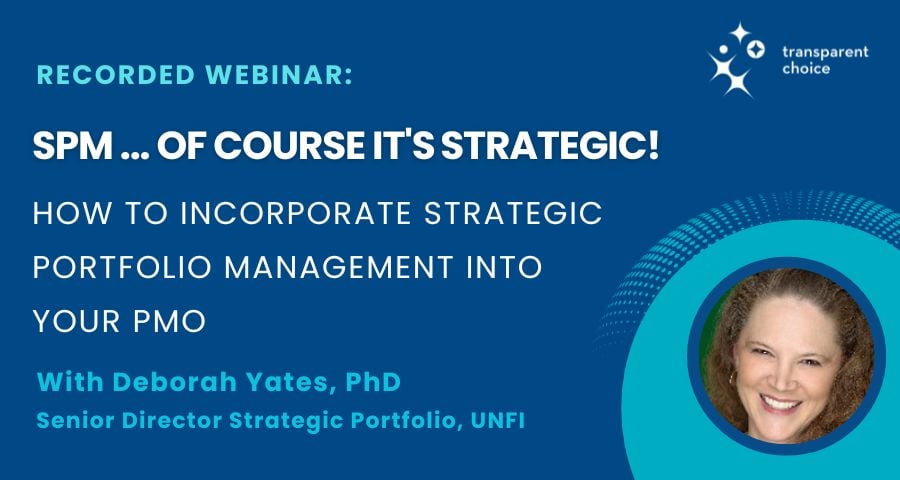 PMOs are now venturing into the realm of strategic portfolio management (SPM). In this webinar Deborah Yates looks at how SPM is different from other types of portfolio management, explains the value SPM brings to the organization, and explores how you can help your organization to evolve a strategic management PMO.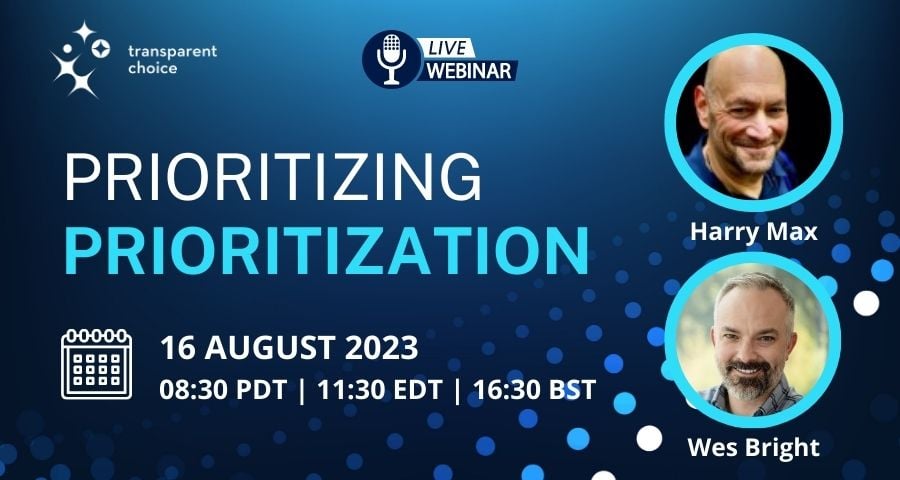 The best organizations know how to prioritize. In this webinar Harry Max & Wes Bright discuss powerful frameworks, techniques & tools that can help you to "Prioritize Prioritization" and focus on the right projects, programs & products to take your organization from surviving to thriving.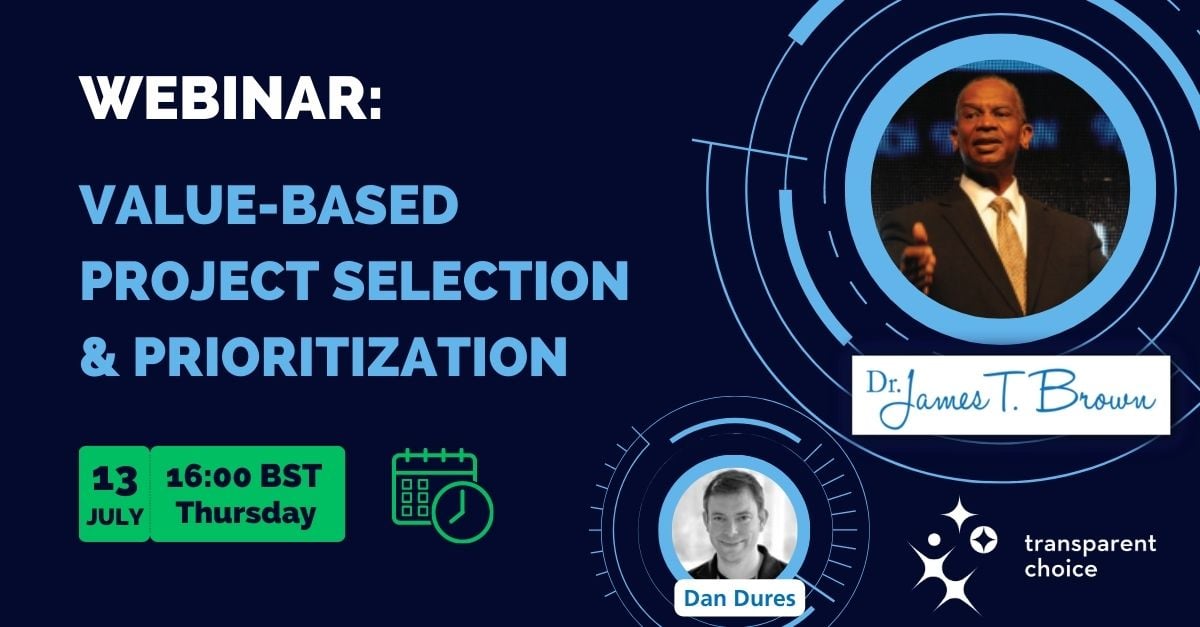 Explore Value Based Project Selection & Prioritization with Dr James T. Brown, who challenges the misconception that "everything is top priority". Discover how the most effective organizations drive focus and direction by channelling their resources into projects that align with their core values.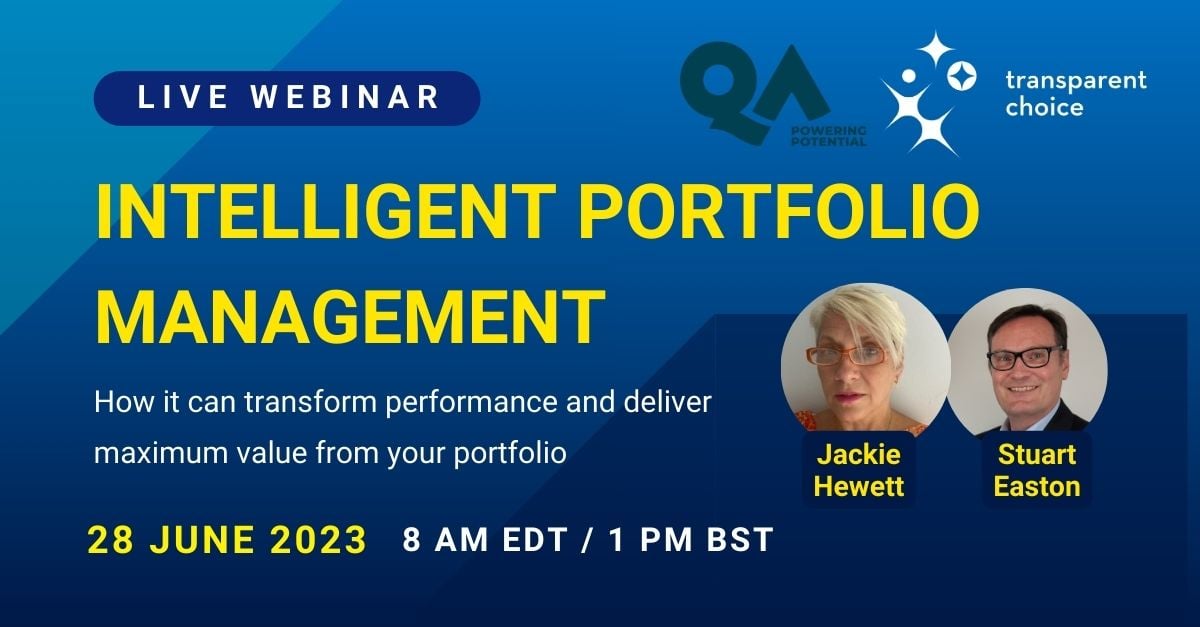 Good project execution can only take you so far... but to really deliver maximum value you have to go beyond the project and look at portfolio management. Discover intelligent ways to improve portfolio management for your organisation with Stuart Easton & Jackie Hewett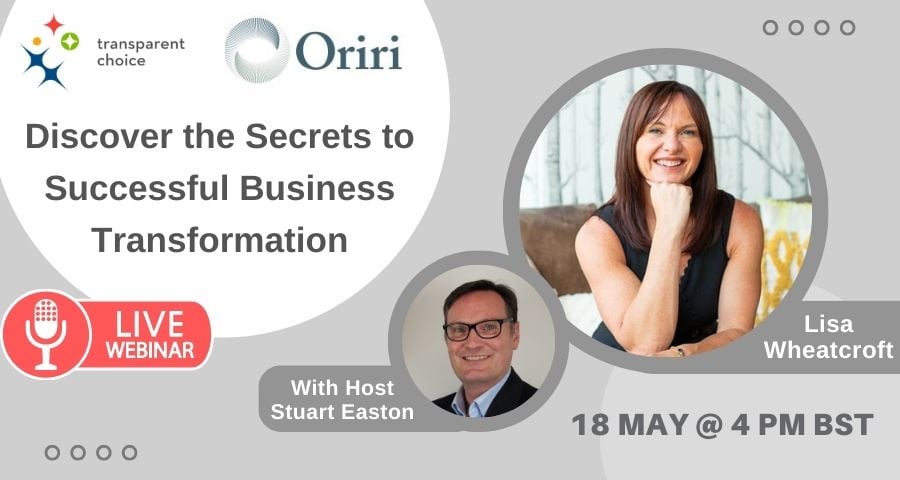 Learn how to successfully implement business transformation, and how to avoid the pitfalls, with change management expert Lisa Wheatcroft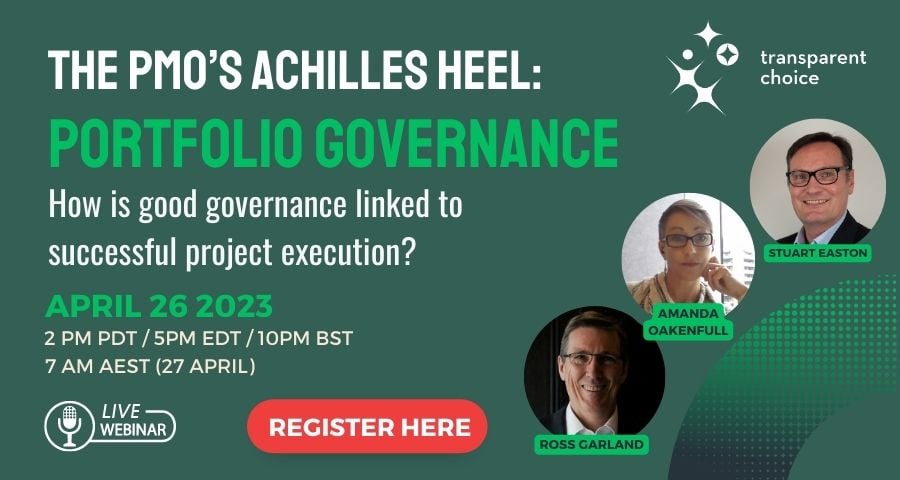 In this engaging webinar, guest experts Amanda Oakenfull & Ross Garland join TransparentChoice CEO Stuart Easton to discuss the intricacies of Portfolio Governance, and how it can critically impact project outcomes.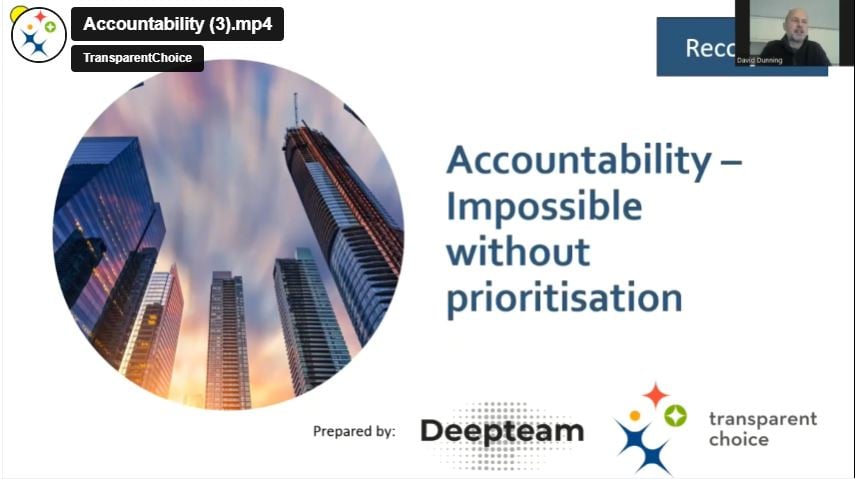 It's a simple fact of business life that the stuff that gets done is the stuff someone is accountable for. Our view is that without accountability working - it is impossible to deliver strategic outcomes. This sessions looks at how effective prioritization underpins accountability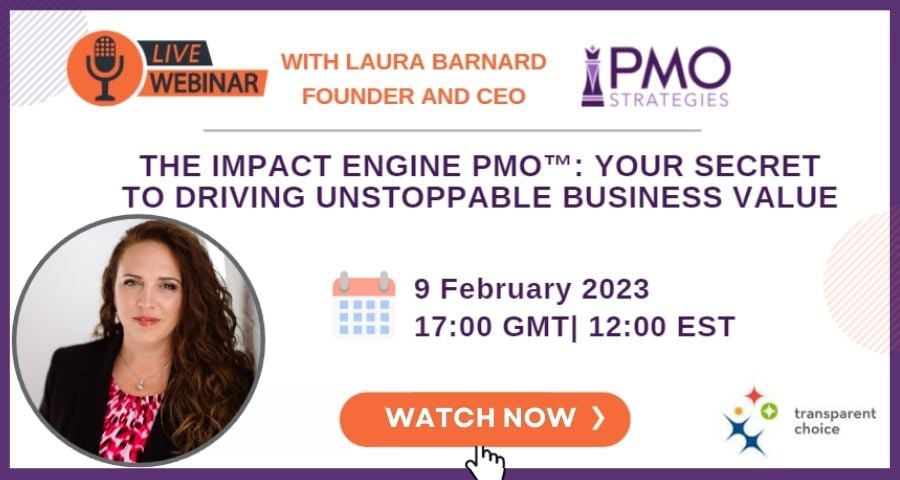 In this session Laura Barnard, CEO of PMO Strategies, explains how PMO's can drive measurable business value quickly. You'll walk away with the road map you need to position the PMO as the strategic business asset necessary to lead your organization into the future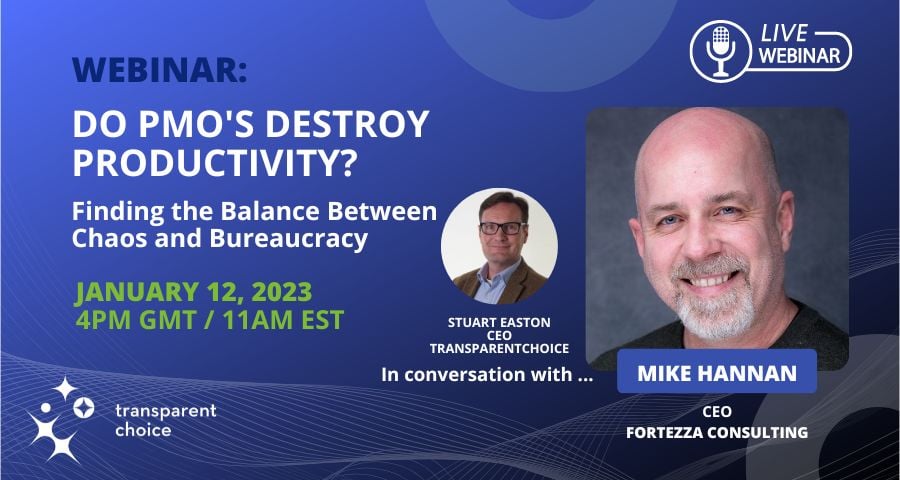 Join Mike Hannan as he explains how Agile Governance can revolutionize your PMO, through moving focus away from project level micro-management and onto the realization of portfolio level benefits to help you find the "Governance & Process Sweet Spot" that massively accelerates project delivery